Tools you need to monitor and work with your remote teams and will help you to manage your day to day ad operation tasks. We all know that online advertisings do not have any boundary. An advertiser can be from America, the publisher can be from  Sweden and the campaign strategist who is managing the relationship between seller and buyer can be from Bangladesh.
Ad operations task does not mandatory to have a huge working area and highly decorated office. Only a laptop with the internet connection is good enough to manage all the task. Large companies are operating worldwide under common rules and the same platforms. To maintain a good relationship with clients, those companies separated its operations to multiple locations where they have to work simultaneously. Large companies can have its own management for different offices but it will not be good for the smaller companies.
Smaller ad operational team have to work separately but they have to be communicative with all the team members. Smaller grouping into different places will be best for growing the company faster if they can maintain effective communication.
There are many free and premium tools for monitoring and work with remote teams. I will write about a few of them, which are secure and popular. Those are –
Slack: Currently, slack is mostly used communication tools for Audio, Video call and chats as well. Because of its advanced features – Synchronizing with the CRM platforms – Zendesk, JIRA, Salesforce, users can plugin other necessary apps – Google Drive, Dropbox, Twitter etc. It is faster and user-friendly and supports all the devices – Android, IOS, Mac, Windows. File sharing is also easy through slack.
Microsoft 365: This is Microsoft's platform and the advantages this integrated with all the Microsoft's features that including office package, Dynamic CRM, and some other additional plugins. All the things are integrated into a common platform and accessible from all over the world. Microsoft 356 also included Skype.
Skype: Currently, the most widely used communication tools is Skype. Skype started its journey in 2003 and all other communication software in skype's timeline already closed their business (Yahoo Messenger, MSN Messenger, google talk). Microsoft bought Skype and tried to improve it to get more customer involvements.
WebEx: WebEx another platform and tools which allows you to make a group call with high video and audio quality. It is very faster and smooth while operating. It has both free and paid version to use.
Hangout: This is Google's product, formal google talk. Google shut down Google talk only because updating the feather and improve the quality of the communication and sharing tools.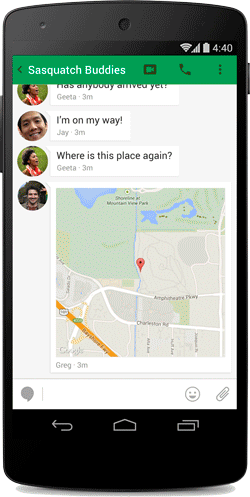 Facebook workplace: Facebook is also trying to introduce a new communication tool to its users. Though Facebook workplace is not so popular yet but in near future, it will compete with other tools like slack, Skype.
Besides those, there are thousands of official, non-official tools for business communication. But I have noted only a few, most-secure and widely used by Ad-operation strategist, managers and reputed ad companies' employees. So, these tools you need to monitor and work with your remote teams worldwide
Summary
Article Name
Tools you need to monitor and work with your remote teams
Description
Tools you need to monitor and work with your remote teams and will help you to manage your day to day ad operation tasks. These tools are very essential for